OUR IMPACT
We invest in programs and initiatives to benefit the people of the Dallas area. Through our annual grant distribution, we provide support for educational, social, recreational and cultural programs in the Dallas area, directly serving youth, seniors and those in need. We also administer scholarships to benefit graduating seniors pursuing post-secondary education. We have touched the lives of many and will continue to make a positive difference in the Dallas community, for good, for now, forever.
2017 SCHOLARSHIP RECIPIENTS
American Legion
Emma Cromwell
Dallas Community Foundation/Arvidson
Tanner Earhart, Rylie Gaither-Lyell, Molly Peffley, Travis Wilson, Ryan Kennedy
Jeremy Buller Memorial
Alisha Aime
Oregon Department of Forestry
Sheridan Rutland, Brianna Schetzel
Beatrice Gallaspy
Molly Peffley, Emma Noack, Ryan Kennedy
Chester B. and Jeanne R. Healy Memorial
Emma Cromwell, Megan Ronco
Hank and Wanona Kliever Memorial
Alex Enderle
Carl E. Morrison/Rotary
Rylie Gaither-Lyell, Molly Peffley, Emma Cromwell
Paul Olliff Memorial
Reed Lowery, Tanner Earhart
Jerry Piering Family
Jacqueline Larson
Helen M. Smith
Reed Lowery, Matthew Sleeper
Veterans of Foreign Wars
Rylie Gaither-Lyell
2017 Grant Recipients
Bambinos Oregon
$700 to develop a website and IT support.
CASA of Polk County, Inc.
$800 to assist with marketing expenses for volunteer recruitment and awareness activities.
Community Mediation Services for Polk County
$1,500 to provide for phone and internet service.
Cross and Crown Ministries
$1,000 to offset costs of grief support and recovery workshops.
Dallas Downtown Association
$300 to assist with marketing expenses.
Dallas Education Foundation
$4,000 for small grants for teachers.
Dallas Emergency Food Corp.
$4,000 to purchase protein food items to supplement food boxes.
Dallas Retirement Foundation
$2,000 to purchase a mobile hot/cold buffet cart.
Dallas United Methodist Church
$1,000 to provide a respite opportunity for low-income participants in West Valley Housing Authority's Family Self-Sufficiency Program.
Dallas Weekday School of the Bible
$900 to purchase technology equipment for classrooms.
Family Building Blocks
$1,500 to support the Dallas Therapeutic Classroom for highest risk children.
Friends of the Dallas Public Library
$1,000 to purchase large print materials and audio boos on cd.
Garten Services
$1,000 to install energy efficiency improvements.
James 2 Community Kitchen
$4,000 to purchase food for community dinners.
Liberty House
$3,000 to support a pediatric sexual assault nurse practitioner position.
Oregon Lions Sight & Hearing Foundation
$1,500 to support the Mobile Health Screening Program, school vision screenings, examinations, and the Sight and Hearing Program.
Polk County Historical Society
$800 to purchase archival-quality storage folders and boxes.
Sable House
$3,000 to provide children's trauma support and educational services for victims of domestic violence.
Salem Free Clinics
$3,000 to support Polk Community Free Clinic's general operating expenses.
SMART (Start Making A Reader Today)
$2,000 to purchase and distribute take-home books for students in the Dallas SMART Reading Program.
The Salvation Army
$5,000 to assist to provide support for the Emergency Assistance Fund.
Titus 3
$2,000 to fund home and program improvement projects.
West Valley Housing Authority
$1,000 to purchase and distribute school backpacks for low-income youth.
ANNUAL REPORT
Each year we compile an annual report of our activities for the year, profiling our grant and scholarship programs.
Download our 2016 Annual Report
COMMUNITY SPONSORSHIPS
2016 Community Sponsorships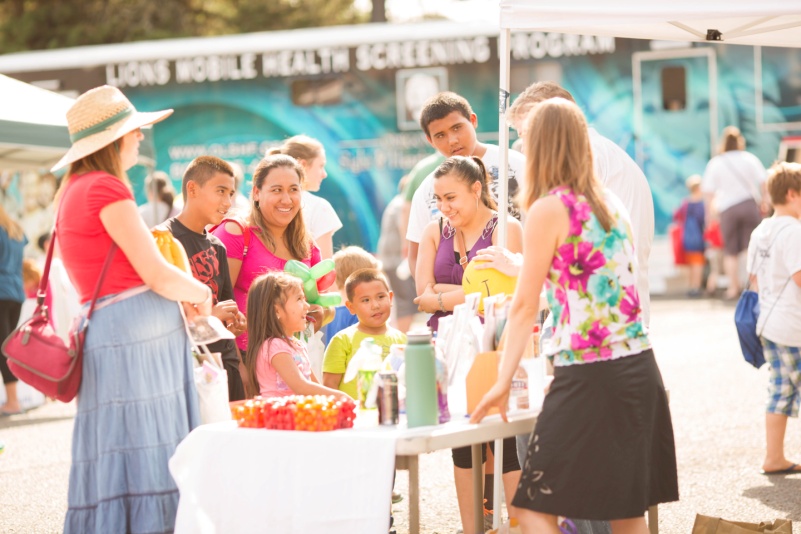 Dallas Summerfest, Dallas Sounds of Summer, and Art in the Park.