OUR IMPACT
We invest in programs and initiatives to benefit the people of the Dallas area. Through our annual grant distribution, we provide support for educational, social, recreational and cultural programs in the Dallas area, directly serving youth, seniors and those in need. We also administer scholarships to benefit graduating seniors pursuing post-secondary education. We have touched the lives of many and will continue to make a positive difference in the Dallas community, for good, for now, forever.
2018 SCHOLARSHIP RECIPIENTS
American Legion
Brianne Halin
Arvidson
Brianne Halin, Ryan Bibler
Charlie Bair Memorial
Jenny Love, Ian Gaither-Lyell, Elizabeth Davis
Karen Barnard Memorial
Emily May
Jeremy Buller Memorial
Nick Nelson
Dallas Community Foundation
Treve Earhart, Ian Gaither-Lyell, Josie Smith
Dallas Rotary/Carl E. Morrison Academic
Lakota Richardson, Ian Gaither-Lyell
Dallas Rotary/Carl E. Morrison Vocational
Johnathan Lumby, Elizabeth Davis
Department of Forestry
Lynn Gumpinger, Hannah Locke
Beatrice Gallaspy
Andria Theiss, Josie Smith, Treve Earhart, Hannah Locke
Chester B. and Jeanne R. Healy Memorial
Natalia Schilling, Lynn Gumpinger
Hank and Wanona Kliever Memorial
Hannah Locke
Stuart Olson Memorial Culinary
Zachary Genthner
Jerry Piering Family
Jessica Furman
Paul Olliff Memorial Math
Natalia Schilling, Lynn Gumpinger
Paul Olliff Memorial Wrestling
Bryce Jordan
Rochambeau
Lakota Richardson
Helen M. Smith
Jessica Furman, Hannah Locke
2018 Grant Recipients
Bambinos Oregon
$1,000 to obtain car seat certification for 5 volunteers and purchase 80 child car seats.
Cross and Crown Ministries.
$1,000 to offset costs of two 13-week grief support and recovery workshops.
Community Mediation Services for Polk County
$1,000 to provide for phone and internet service.
Dallas Education Foundation
$3,500 to provide small educational grants to teachers in the Dallas School District.
Dallas Emergency Food Corporation
$3,650 to purchase protein enriched food products and personal care items to supplement food boxes distributed to low-income families.
Dallas Retirement Village
$4,000 to purchase equipment and program subscription for virtual reality travel program.
Dallas Retirement Foundation
$2,200 to purchase supplies and equipment for an aromatherapy program.
Dallas United Methodist Church
$1,000 to offset the costs of the 2018 Creation Vacation program.
Dallas Youth Garden
$1,000 to pay for two internship positions for Dallas High School students.
Family Building Blocks
$1,000 to support the therapeutic classroom program.
Friends of the Dallas Public Library
$1,500 to purchase large print materials and audio books.
James 2 Community Kitchen
$3,650 to purchase meats, fruits and vegetables for the community dinner program.
Liberty House
$3,000 to support a medical provider dedicated to providing assessments and medical care for Polk County children.
SABLE House
$3,000 to provide children's trauma support and educational services for victims of domestic violence.
Salem Free Clincs
$2,500 to support general operating expenses for Polk Community Free Clinics.
Start Making A Reader Today
$1,000 to purchase and distribute take-hone books for students in the Dallas SMART Reading Program.
The Salvation Army
$5,000 to provide funds for Dallas Resource Center Emergency Assistance Fund.
Weekday Bible, Inc.
$1,000 to purchase materials to replace the roof on the Weekday Bible buildings.
ANNUAL REPORT
Each year we compile an annual report of our activities for the year, profiling our grant and scholarship programs.
Download our 2016 Annual Report
COMMUNITY SPONSORSHIPS
2017 Community Sponsorships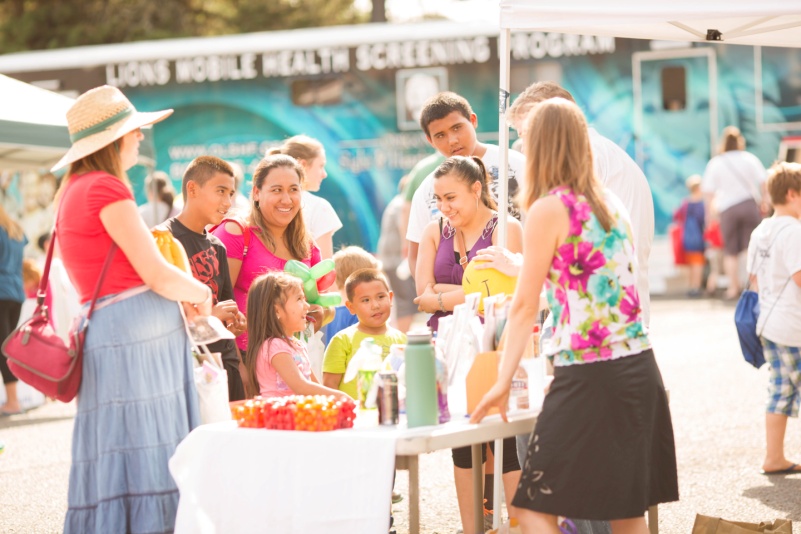 Dallas Summerfest, Dallas Freedomfest, Polk County Bounty Market, and Art in the Park.