Donor Stories
The Dallas Community Foundation is only able to give back because of gifts that we receive from donors,
people like you.
Anyone can make a lasting difference.
Tony and Pearl Proal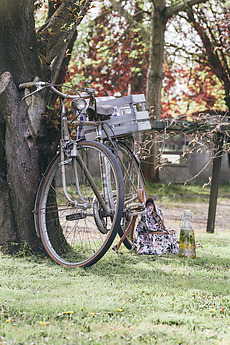 Tony and Pearl Proal came to Dallas in 1934. For many years they operated a bicycle shop and worked together cleaning office buildings in town. Pearl was a mail carrier for a time. Tony and Pearl were often seen riding their bicycles and walking together through town, but they were private people, who lived quietly and simply.
When Tony passed away in 1986, Pearl was surprised to learn that, over the years, together they had grown a substantial estate. But finding "wealth" didn't change a thing about Pearl. She continued to live as simply as before, even as she contemplated what to do with what she had.
Pearl loved Dallas. She and Tony had gotten so much from the community and she wanted to give back. With no children and no close relatives, she wanted to leave most of her estate to the community in ways that would help the people of Dallas. When she found out about the Dallas Community Foundation, she knew that was the way she could leave an enduring legacy.
Pearl worked closely with the Foundation to create a Fund in her will that would honor her and Tony and support programs and services they cared about. When she passed away in 2002, she left $628,519.10 to the Foundation, to establish the Anthony and Pearl Proal Fund. Since then, the Proal Fund has awarded thousands of dollars to support a wide variety of services and organizations in Dallas.
Tony and Pearl's story shows how caring people in our own community, through the Dallas Community Foundation, can make a lasting difference. They will be long remembered not only for how they lived, but for their legacy of caring and help.
Giving Back to Help Others
Richard Arvidson
Richard Arvidson has left a legacy that will support youth, years into the
future Richard Arvidson was frustrated by all the negative news stories that seemed to focus on kids getting into trouble. He knew that there were many,many good kids in the community that were doing great things. He wanted to do something to support those kids and reward them in a meaningful way. He gave regularly to the Dallas Community Foundation, specifying that his gifts be given toward scholarships.
When he died several years ago, he left $165,957 in his will to the Dallas Community Foundation to establish a scholarship fund. With prudent financial management, this fund will continue to provide scholarships for years into the future. Richard knew there were good kids out there. There still are today and will be tomorrow. Thanks to his generosity and his values, those kids will continue to benefit for the good they do.
Why We Give
Dave and Karen Pederson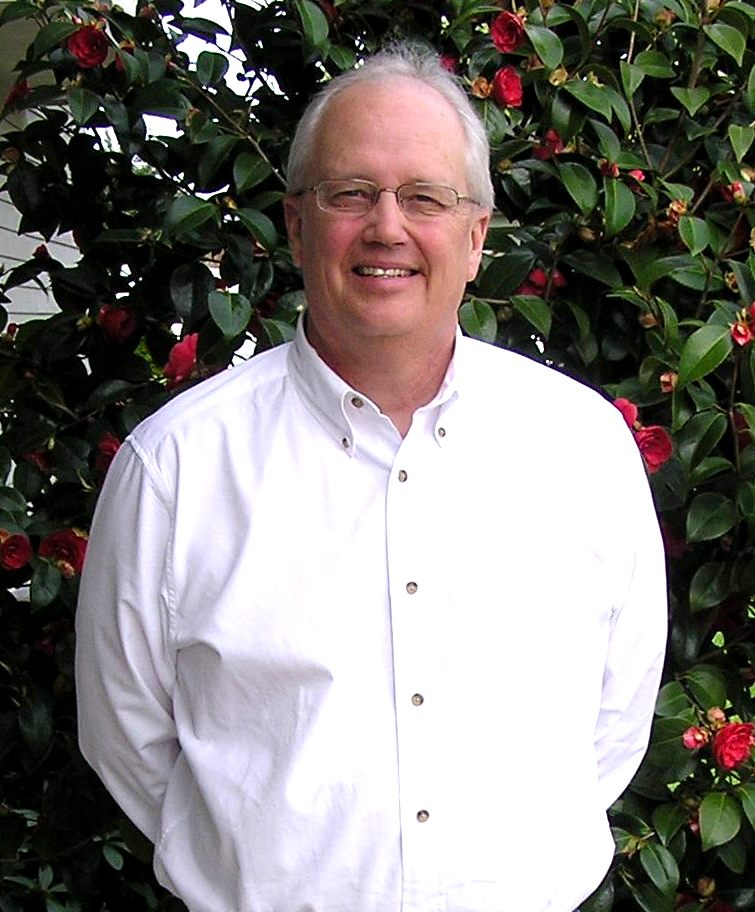 Karen and I have lived in Dallas for 26 years. We have fallen in love with this community. It has given us so much!
As a pastor, God has shown me God is all about giving. God gives love, faith, communities like Dallas, a great country like America and everything we see and don't see. God is a great giver!
When I give to others through my time, my skills or money, life opens up because we, the creation, are doing what the creator intended.
That is why I give to the Dallas Community Foundation. As a board member from the Foundation's inception, I have seen what this money does for groups of people and individuals who are helping others in this community. I get to see and sometimes even interview the amazing high school students who receive scholarships each year. It is so much fun!
Karen and I give money each year, but this last year we had the great fun of doing our will. It was fun to sit down with our lawyer and dream about groups that we could help after God has called us home. After our kids, the Dallas Community Foundation was at the top of the list. Because generally only the interest is expended, that money will go on helping people in Dallas until Jesus returns! It just doesn't get more exciting than that!
Please consider a gift to the Dallas Community Foundation. And, if it is time to do or redo your will, please consider giving money that will literally go on forever helping others in this great community.
Blessings and love
Dave Pederson
Thinking About Giving Money to a Local Cause? Just Do It!
Ken Braun
Ken Braun has called the Dallas community home for over 20 years. He is currently the executive director for the Victim Offender Reconciliation Program and also serves as Chaplain for the Dallas Fire Department. He supports many causes in the Dallas community and regularly volunteers his time. "Dallas is a great community," he comments. "When a need arises, most people are willing to do something about it."
Giving has always been a part of his life, a family tradition learned from an early age. He recalls his first gift was a tithe to his church from his earnings delivering newspapers when he was 12. His faith inspires him to give. "It's wonderful to be part of something larger than yourself, to make a difference. You may not realize the amazing impact you have made in someone else's life." He acknowledges that there have been times that giving was difficult due to his own personal financial situation, but giving was still the right choice. He notes, "When we are generous, we always have enough. There are a lot of things we think we can't do without, but really, we can."
Ken has been a supporter of the Dallas Community Foundation, because he appreciates the good work the Foundation does in the Dallas community. "I give to the DCF because it helps small organizations that need the funds." He explains that grant writing has become more competitive and challenging. It is difficult for small organizations to get the funds they need. The DCF makes a difference in the community by specifically supporting local organizations meeting a wide range of needs.
Through his involvement with local non-profit organizations, Ken has experienced the needs of the community. He has also experienced what makes Dallas truly a community – the dedication of volunteers and the giving spirit of its residents. Giving to help those who are less fortunate and need a hand up is simply the right thing to do. "I have so much – food at the table, a roof over my head, clothes on my back. I have more than enough."
His advice for anyone who is thinking about giving money or their time to a local cause? "Do it!" he says emphatically. "It might take some effort, but at the end of the day, you can see the benefit of what you're doing. That's a gift in itself." And the bottom line, it makes a person feel good.