Stories of Impact
The Dallas Community Foundation touches many lives in the Dallas community. Through our grant program, we support organizations whose programs directly assist individuals and families in need. We are the grateful for the support we receive to make a meaningful impact in the Dallas community.
Music and Memories
Enriching Lives Through Music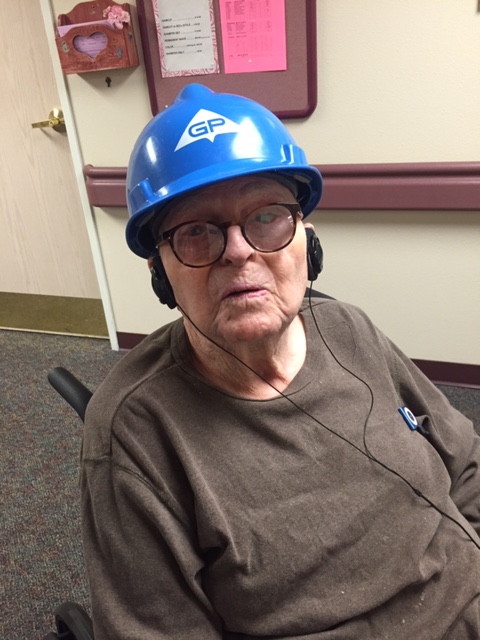 Ray feels like a working man again, listening to his favorite tunes, connecting to good times.
Do you have a special song that perks you up when you're feeling down? Maybe it's a song that you associate with a happy memory, or one that simply brings you joy. It makes you smile and brightens your day. For some residents at the Dallas Retirement Village, a special song can help them reconnect with memories long lost.
With a DCF grant, DRV health center staff received training and equipment to establish a certified Music and Memory program. At the time, DRV was one of 9 facilities in the state offering this program, the number has since expanded to 19.
This program uses music to enrich the lives of residents with dementia. Using Ipods with headphones to block out ambient sounds, residents listen to music that enables them to experience emotions and recall memories not lost to dementia. The results are amazing. A resident with Sundowners exhibiting agitation will calm down. A non-responsive resident smiles. A non-verbal resident forms simple sentences and engages with a family member.
Through the program, caregivers work with family members to identify music genres, favorite songs and popular music when the individual came of age as the teenage years are tied deeply to music. Songs are loaded onto an Ipod and as the resident listens to the music, their reaction to different songs is noted. Some residents have multiple playlists which can be used to achieve specific behavioral goals. Soothing music calms agitation; upbeat music energizes and helps them engage with their surroundings.
Currently, thirty residents are benefiting from this program. Some use the Ipods all the time, others just when needed.
According to Hilary Boyce, Health Care Center Activities Director, the most significant impact of this program is that it can help someone who has lost so much of who they are and reconnect them to themselves. Because music is connected to many different parts of the brain, emotions, memories, senses, can all be triggered by a song. By listening to music that is meaningful to them, people with dementia can better focus, become verbal, calm sundowning behaviors, engage in physical activities, reconnect with people they no longer recognize, and find themselves. "The resident may not remember going to a dance in high school where they met their first love, but if you play a song from the dance, they may feel the emotional attachment to that moment, or connect with that teenager again." Even if they don't recall the memory, they may still feel the joy associated with it.
Ray's life had been centered around music. He now has dementia and is unable to play his guitar. His family brought in CD's and videos of his favorite musicians for him to enjoy. He would sit in his room and listen, but had very little response. Then they loaded the same music onto an iPod and put his earphones on. All of a sudden he came alive. He started singing, scooting his wheelchair down the halls, waving at people and smiling. Putting on his music and memory ipod is like turning on a light switch. Boyce adds, "The music soothes the souls that are so disrupted by dementia and brings them back to themselves."
The DCF grant has enabled 30 residents like Ray benefit from this program. It has made a huge difference in their quality of life. The DCF is very proud to be a part of this program.
CASA of Polk County
Advocating for Children in the Dallas Community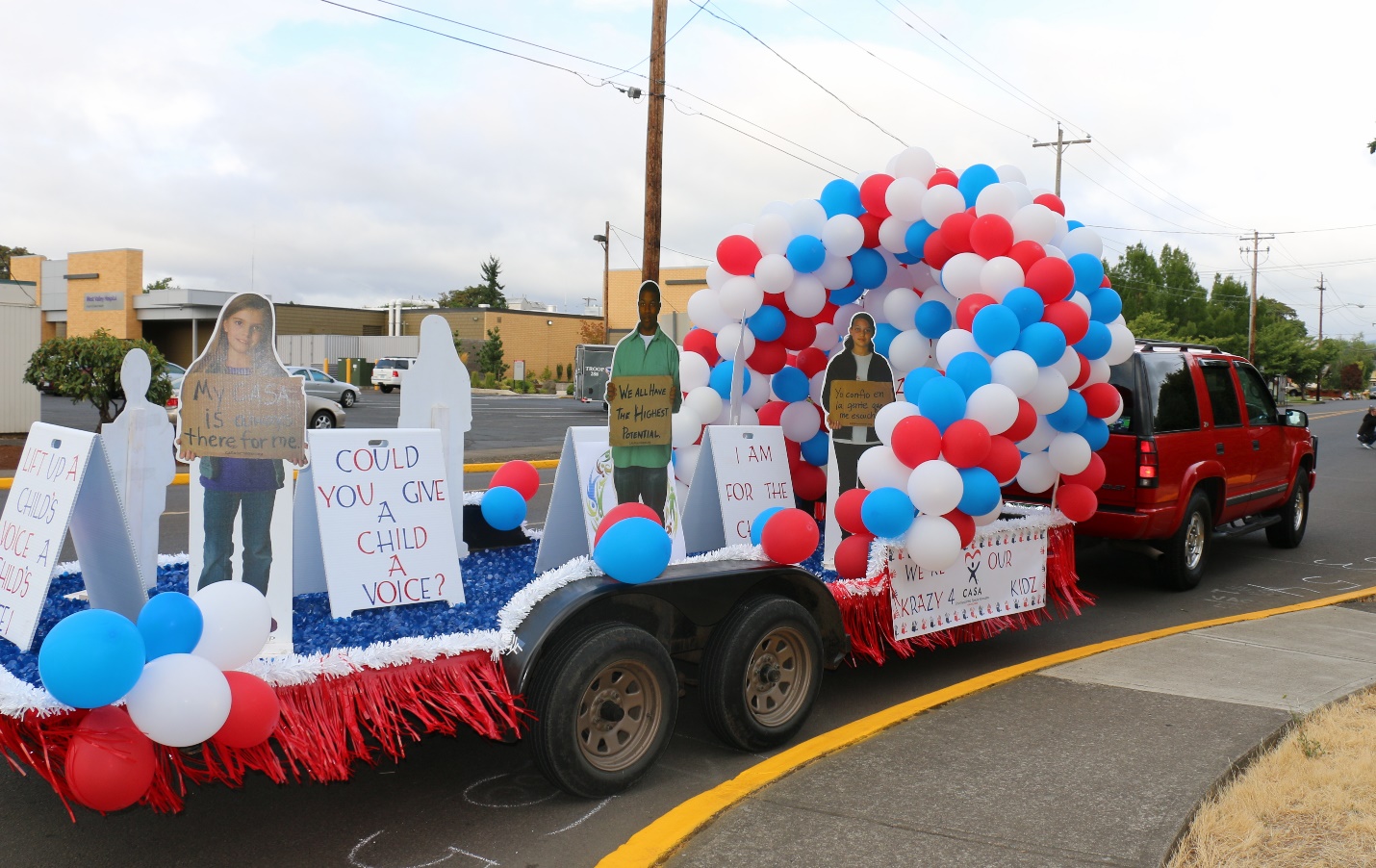 A 2 month-old with a broken collarbone. A tiny body covered with bruises. A child burned with a cigarette. A young girl sexually abused. Beaten, neglected, starved, abandoned. These children have suffered at the hands of those who were supposed to love them the most. Taken from their parents, they become wards of the court and are placed in foster care. They undergo a variety of assessments to evaluate their physical and mental health, as well as any developmental delays and learning issues. Depending on the specific and often changing emotional needs of each child, they may be moved from one foster home to another. In the absence of parents, the Court Appointed Special Advocates (CASA) program of Polk County serves these children. CASA volunteers are the voice in court for children who find their fate resting in the hands of a judge.
CASA is a legislatively mandated, yet unfunded program that relies on dedicated volunteers. "It is a job of the heart." says Tess Gebauer, CASA and Program Manager. CASA volunteers must pass a background check, complete 40 hours of training and commit to 2 years of service as well as 12 hours per year of continuing education. CASAs put in an average of 10-12 hours each month. CASAs dedicate many hours to investigating the lives of the children, reviewing assessments and compiling a report to the judge. "We have amazing, supportive judges in this county. They have the children's best interests at heart and they don't make decisions lightly." says Gebauer. CASAs also advocate for the children in school where they often struggle due to developmental delays. They work closely with DHS caseworkers and make home visits. They attend all meetings regarding the child and all court hearings.
At a time when these children have already experienced sudden disruption, their CASA is a trustworthy, dependable adult. Their caseworker, foster home, attorney and teachers may change, but their CASA will remain consistent.
"Our ultimate goal is to ensure that the child's needs are being met and that they will have a safe, permanent home, free of abuse and neglect." says Katey Axtell, CASA of Polk County Executive Director. In Polk County, there are over 200 children currently in foster care for abuse and neglect. Of these children, 109, or about 49% are being served by a CASA. That leaves 113 children without an advocate. The program has set an ambitious goal of recruiting enough volunteers, approximately 80, to serve 100% of the children by 2018. Through a DCF grant to support outreach efforts, CASA has been making progress towards that goal.
While it takes a lot of time and effort, CASA volunteers gain a tremendous sense of accomplishment, doing something so incredibly important, potentially making a huge difference in the life of a child who has been a victim of abuse and neglect. Gebauer recalls a girl who was being reunited with her family. "The smile on that little girl's face, I've never seen a child smile like that. She had a balloon in celebration of the day; another little boy was there and wanted her balloon. She kindly gave it up. 'He can have it,' she said, 'because I'm so happy.' This is why we do this."
This story was featured in our Winter 2016 Community Focus newsletter.
After Darc
Providing Safe Activities for Local Youth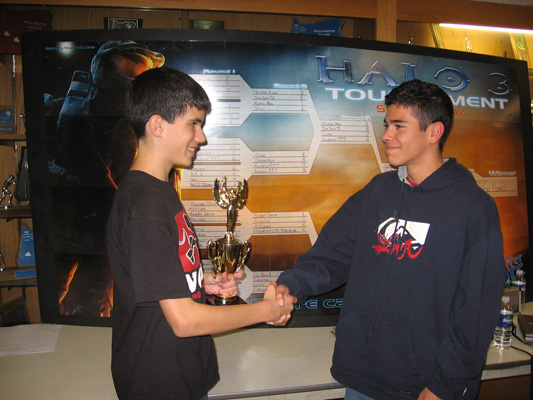 What do kids like to do? They like to hang out and be kids. After Darc, a volunteer-run organization, supports local kids by providing fun activities in a safe, supervised environment where kids can just be themselves. A group of dedicated volunteers transform the two Dallas High School gyms into a hub of activity – from basketball to video games to dances. The events are held on select Saturday evenings during the school year.
The program has evolved over time, keeping pace with the interests of the kids. Kris Gustafson, a volunteer for After Darc, became involved several years ago. She collects admission at the door. It's also a place to make expectations clear and an opportunity to set the tone for the evening. The events draw an average of 50-70 kids, typically 6th-9th graders, and many are repeats. Gustafson gets to know a lot of these kids. "They are amazingly good kids," she says. "The kids have a good time and see adults as positive role models." At a time when familiarity and stability are so important in their lives, the kids develop a comfort level with the volunteers. Gustafson notes, "Many of the kids enjoy visiting and sharing their life stories with me."
To support the program and to share the responsibility of ownership, kids pay a $5 entrance admission. This isn't always enough to fully cover program costs. While the cost to maintain the program is relatively low, thanks to a dedicated group of volunteers, there are some necessary expenses such as insurance. DCF funds have been instrumental in supporting the program. "After Darc would not be possible without the DCF grant," says Gustafson.
Gustafson knows the impact of the program. "There aren't too many places to go in the city of Dallas. Our young people are truly a good investment and need a safe place to hang out." Board chair Roger Pope adds, "If they aren't there (at After Darc), where are they going to be?"
This story was featured in our Summer 2012 Community Focus newsletter.