OUR IMPACT
We invest in programs and initiatives to benefit the people of the Dallas area. Through our annual grant distribution, we provide support for educational, social, recreational and cultural programs in the Dallas area, directly serving youth, seniors and those in need. We also administer scholarships to benefit graduating seniors pursuing post-secondary education. We have touched the lives of many and will continue to make a positive difference in the Dallas community, for good, for now, forever.
2020 SCHOLARSHIP RECIPIENTS
American Legion
Ethan Robinson
Arvidson
Taylor Williamson
Karen Barnard Memorial Nursing
Emma Classen, EmmaMae Johnson, Emily May
Charlie Bair Memorial
Colson Spencer
Jeremy Buller Memorial
Isabelle Brehm
Dallas Community Foundation
Miriam Johnson, Caleb Jones, Alex Lavier, Casey Tilgner
Dallas Rotary/Carl E. Morrison Academic
Miriam Johnson, Megan Johnston, Rhand Wood
Dallas Rotary/Carl E. Morrison Vocational
Colson Spencer
Department of Forestry
Sarah Baer, Casey Tilgner
Beatrice Gallaspy
Allison Abel, Madison Blanchard, Miriam Johnson, Caleb Jones
Chester B. and Jeanne R. Healy Memorial
Allison Abel, Ashley Bush
Hank and Wanona Kliever Memorial
Natchanon Uaiyue
Stuart Olson Memorial Culinary
Jeremiah Mulder
Jerry Piering Family
Ashley Bush
Paul Olliff Memorial Math
Rhand Wood
Paul Olliff Memorial Wrestling
Ashton Brecht
Rochambeau
Nahla Hamilton, Natchanon Uaiyue
Helen M. Smith
Sarah Baer, Megan Johnston
2020 Grant Recipients
Bambinos, Oregon
$1,200 to purchase and install shelving for the car seat and baby equipment storage room.
CASA of Polk County, Inc.
$900 to support volunteer recruitment and awareness activities.
Community Mediation Services for Polk County
$1,000 for phone and internet service and case management software.
Dallas Christmas Cheer
$1,500 to purchase food and hygiene items for the backpack project.
Dallas Education Foundation
$2,500 to provide small educational grants to teachers in the Dallas School District.
Dallas Emergency Food Corporation
$4,000 to purchase protein enriched food products and personal care items to supplement food boxes distributed to low-income families.
Dallas Retirement Foundation
$2,200 to provide rent assistance for Dallas Retirement community residents.
Dallas United Methodist Church
$800 to offset the costs of the 2020 Creation Vacation program.
Dallas Youth Garden
$1,100 for two internship positions for Dallas High School students.
Family Building Blocks
$3,000 to support the staffing and materials necessary to sustain the Respite Care program in Dallas.
Friends of the Dallas Aquatic Center
$1,300 to provide providing water safety classes for 1,250 Dallas public elementary students grades K-5.
Friends of the Dallas Public Library
$1,300 to purchase large print materials and audio books.
House of His Presence
$600 to offset the costs of 2 13-week grief support workshops.
James 2 Community Kitchen
$4,000 to purchase meats, fruits and vegetables for the community dinner program.
Kids Inc. of Dallas
$900 to provide scholarships to youth participants who are unable to afford registration fees.
Liberty House
$2,500 to provide trauma-informed care for Dallas children who have been victims of sexual and physical abuse.
Polk County Family and Community Outreach
$5,000 to provide funds for the Emergency Assistance Fund to support individuals and families who need one-time assistance.
Polk County Historical Society
$500 to offset the costs of a replacement gas flash water heater at the Rickreall Museum.
SABLE House
$2,200 to provide trauma support and educational services to young victims of domestic violence residing in the shelter facility.
Salem Free Clinics
$3,500 to support general operating expenses for Polk Community Free Clinics.
ANNUAL REPORT
Each year we compile an annual report of our activities for the year, profiling our grant and scholarship programs.
COMMUNITY SPONSORSHIPS
2019 Community Sponsorships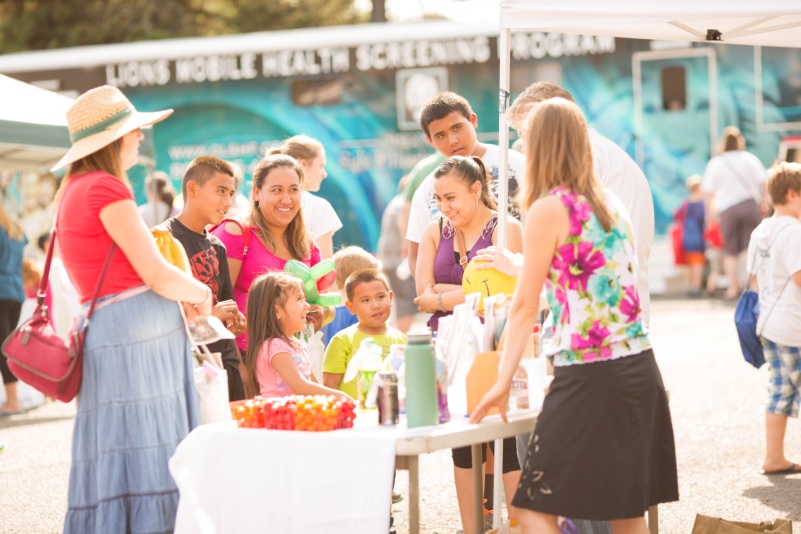 Art and Wine Walk, Art in the Park, Interactive Mural Project, Dallas Krazy Dayz, Mid Willamette Valley Leadership Summit, Innovate Dallas, and Dallas Steam Machine.